Your client's interests must be placed ahead of your own under proposed legislation issued on 26 April 2010 by Minister Chris Bowen. The new reforms, which apply from 1 July 2012, will place advisers under the Corporations Act in respect to a financial adviser's fiduciary duty. This is similar to the fiduciary duties and obligations as a company director and may carry the same penalties for breach. Therefore, advisers
shouldn't be too worried about being sued for poor advice under any civil action; the penalty under the Corporations Act may be similar to that of a company director and deemed a criminal offence, with fine and possible jail sentence. Currently you cannot be an Authorised Rep or hold your own licence if you have a criminal conviction. This will certainly beef up the responsibilities placed on financial advisers, their licencees and more importantly, protect the consumer.In relation to trail commissions being banned, compulsory annual renewal notices and these new reforms being retrospective, I pose the following comments and questions:- Existing agreements between clients and their advisers for the payment of fees and services supplied may not be retrospectively affected by the new legislation, however, any "change" in the advice or service offered ie new advice, may well be deemed that a new agreement has commenced. Then the opt-in commences?

 
As a consequence of this "change" to the existing agreement and if a new product or investment is implemented for the benefit of the client, then no fees will be payable from the new product, whether trailing or upfront. Therefore, if all clients are reviewed and changes made over several years, basically all trails will disappear. Was this the intention of the Government?
If advisers don't change a client's investment or strategy for fear of losing their trail, they may be deemed as no acting in the best interest of the client therefore they'll be caught under the Corporations Act i.e fine, jail, loss of AR or licence.  This is a predicament that advisers may find themselves exposed to and needs industry input and clarification by Bowen.
Workshops for planners retiring or just leaving the industry
Radar Results will be holding a series of workshops to help planners leave the industry and understand the complexities when selling their practice or client registers. Specialist lawyers and other consultants will be able to answer all your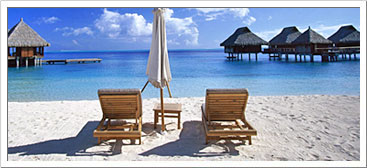 questions. Some of the topics to be discussed are "How to value your business? The role of a lawyer and accountant in the sale. Vendor trade restraints, claw-backs, transition periods, client transfers and information memorandums. First workshop is in Melbourne Tuesday 15th June Boardroom Hall Wilcox Lawyers 12-2pm. Free with lunch provided.
Sydney will be held Tuesday 6th July 12-2pm. Free and lunch provided. To book please email michele@radarresults.com.au or phone Radar's Operations Manager Michele Conroy on 02 4384 5670. Brisbane and Perth workshops to be held in late July and August 2010.
Samantha Aad – Business coach implementation specialist
Samantha has commenced working with clients of Radar Results to help them implement their business coaching advice. You may have used a business coach in the past but have you put their advice into action? As Paul Dunn's boot camps and the Results Corporation Workshops advised during the 80's and 90's, the only problem with business coaching is FTI (Failure To Implement). Samantha solves that problem. She implements the strategies for you. So if you have that problem, call Samantha on phone 0414 927 354 or email 
sam@paraprofessional.com.au
.
http://www.radarresults.com.au/wp-content/uploads/2016/08/RR_logo_final_full_web.jpg
0
0
Radar Results
http://www.radarresults.com.au/wp-content/uploads/2016/08/RR_logo_final_full_web.jpg
Radar Results
2010-06-07 11:37:26
2010-06-07 11:37:26
Commission ban, compulsory renewal notices and Free workshop for planners leaving the industry.